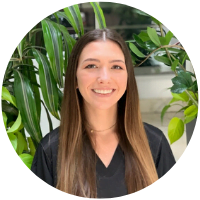 Kaitlyn Decker Joins MR
Ms. Kaitlyn Decker is (as of this writing, 5 June 2020) completing her training and certification as a licensed aesthetician but has been in the field for several years already. Her prior experience includes reception for an aesthetic spa and performing insurance collections for a cancer treatment facility.
Kaitlyn is energetic, empathetic and a quick learner. We are very excited to welcome her to our practice! She has mastered most of the skills for reception for Mountain Radiance and we will be training her for laser techniques as well.