Mountain Radiance, a boutique medical spa in Asheville, NC, has been providing high-quality cosmetic medical care to locals and visitors since 2008. Earlier this year, the practice was purchased by Asheville-based doctors Dr. Mark Chandler and Dr. AJ Grein with the intention of continuing to provide the non-surgical cosmetic treatments Mountain Radiance's patients know and love—like BOTOX®, Juvéderm® dermal fillers, and laser hair removal—but with an individualized, whole-patient approach. For this post, we asked the new owners to chat with us about their introduction to the medical field, their transition into aesthetics, and how they like to spend their downtime.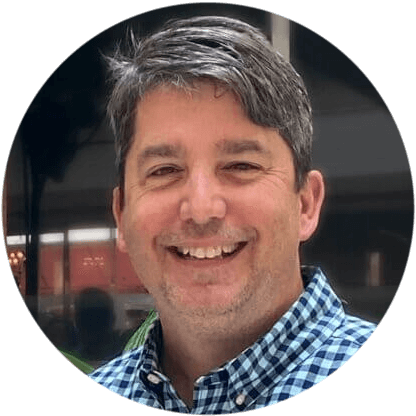 Meet Dr. AJ Grein
How did you become a doctor?
I'm one of those doctors who knew I was going to practice medicine from an early age, I just hadn't narrowed down which specialty. I went to Indiana University School of Medicine to study family medicine, but during my sophomore year, I took a year-long course called Intro to Clinical Medicine. During that year, I studied a variety of medical fields, including internal medicine, surgery, psychiatry, pediatrics, etc. The month that I spent immersed in pediatrics was my favorite; after the excitement of shadowing doctors and nurses in the neonatal ICU, I knew I wanted to work with newborns.
After completing a three-year residency and a three-year fellowship at Riley Hospital for Children at Indiana University, I continued working at Riley's newborn ICU for seven years. In 2009, I moved from Indiana to North Carolina, where I served as the Neonatal ICU Medical Director at Womack Army Medical Center in Fayetteville, NC for seven years.
What drew you to aesthetic medicine?
I think the high level of detail and technologies involved in caring for babies that are less than a pound primed my interest in aesthetic medicine. The aesthetics industry is constantly evolving, which is what makes it so fun and exciting. As someone who is very detail-oriented and results-driven, I find helping people look and feel their best to be incredibly rewarding. The opportunity to purchase Mountain Radiance and become an aesthetic medicine provider has been one of the best decisions I've ever made, and I'm so excited to continue establishing myself in the Asheville community.
As someone who is very detail-oriented and results-driven, I find helping people look and feel their best to be incredibly rewarding.
What do you like to do when you're not working?
My partner, Chase, our family, and our two dogs go hiking together on the weekends. Chase and I also love to travel; before the pandemic, we've traveled to Iceland and Puerto Rico, and I have road-tripped out west to Yellowstone, Yosemite, and the Oregon coast with my son. We also stay very involved in Asheville's LGBTQIA+ community and like to attend drag shows and volunteer with the annual Blue Ridge Pride Festival.
As far as eating and drinking in Asheville, I love the pub-style feel of Hillman Beer off Sweeten Creek Road, and the whole family loves their sandwiches. We're also big fans of Mamacita's Taco Temple—the homemade tortillas are to die for!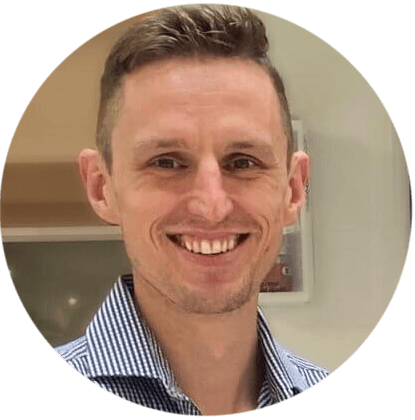 Meet Dr. Mark Chandler
Why did you decide to go to medical school?
I decided later in college that I wanted to go into medicine. I initially went to college to study engineering, and I quickly chose bioengineering after becoming fascinated by the interface between medicine and engineering. While working on my undergrad degree, I interned for a medical textile company designing and testing a medical device prototype to treat varicose veins. Just a few years later, I began shadowing emergency room (ER) staff at St. Luke's Hospital in Bethlehem, PA and fell in love with helping patients solve their medical problems. From there, I went on to become an EKG technician at Duke University Hospital before attending medical school at the University of Miami Miller School of Medicine.
What drew you to aesthetic medicine?
My initial exposure to aesthetic medicine was working as an ER doctor helping patients recover from severe trauma (e.g. burns, lacerations, blunt force trauma, etc.). I got a lot of satisfaction from helping "put people back together," so to speak. From this experience, I realized that practicing aesthetic medicine would allow me to not only help correct peoples' physical issues but help them match how they look on the outside to how they feel on the inside. Since then, my approach to performing aesthetic procedures has always been to enhance each patient's unique beauty.
My approach to aesthetic medicine has always been to enhance each patient's unique beauty.
What activities do you enjoy outside of the office?
When I'm not working, I love to hike, bike, and trail run in the mountains around western North Carolina with my wife, Lauren, and our four dogs. Asheville is such a beautiful area, and we try to get outside every chance we get. I'm enamored with Asheville's small-town vibe and southern charm and like to explore all the amazing restaurants, cafes, and art galleries the city has to offer. While I'm hard-pressed to name a "favorite" restaurant in Asheville, as a vegetarian, I love White Duck Taco because they will substitute jackfruit in all of their tacos. You also can't go wrong with Zia's!
What's next for Mountain Radiance?
On November 1, we're moving to 7 Yorkshire Street in Asheville's Biltmore Professional Court. The new location will feature a larger space, on-site parking, and convenient access to downtown Asheville and the interstate. In addition to the move, we're excited to welcome a few new aestheticians to the team. The larger location and expanded staff will allow us to offer additional aesthetic procedures and therapeutic massage. Stay tuned!
Learn more about Dr. AJ & Dr. Mark »
Level up your look at Asheville's Mountain Radiance
Whether you're an Asheville local or just stopping through our charming city, Dr. AJ and Dr. Mark can help you refresh your look and radiate confidence with a variety of non-surgical cosmetic treatments. Dr. AJ and Dr. Mark take an empathetic, non-judgmental approach to aesthetics, and offer Botox, dermal fillers, laser hair removal, and IPL photo facials as a way for men and women in the Asheville area to enhance their outer beauty and feel whole. Schedule a consultation with them online or call (828) 627-2711 today!