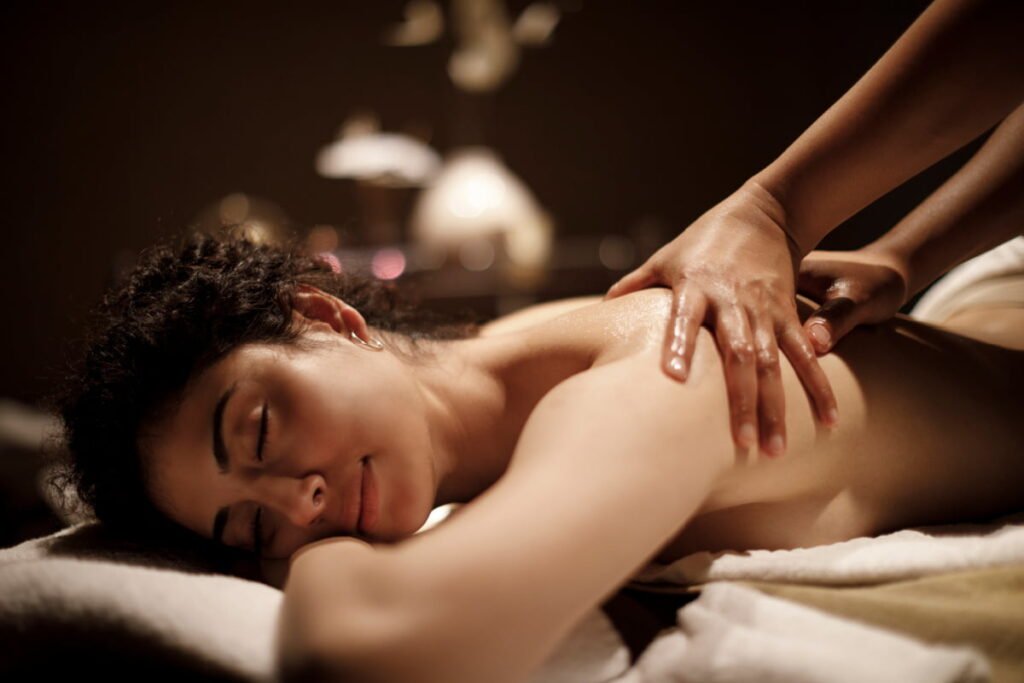 Mountain Radiance is pleased to offer massage therapy to our Asheville clients. Research shows that massages are not just an indulgence, but can also be an important investment in both your short- and long-term health and well-being. Take a look at what our therapists can help you achieve through massage!
1. Reduce professional stress
Your body handles stress by releasing adrenaline and cortisol, which are intended to help you manage urgent threats—but chronic exposure to these hormones can negatively impact your well-being. The good news is that scheduling regular massages can help: a 2015 study found "the intervention of massage therapy reduced the occupational stress of nurses in the ICUs, and it can be concluded that the effect of massage therapy will remain after the intervention period," proving massage can have both immediate and longer-term positive effects for people even in the most stressful of professions! Massage is also known to decrease the presence of AVP, a hormone that causes aggressive behavior and triggers the body to release more cortisol.
2. Support mental health
After completing a meta-analysis of 17 studies on the use of massage for treatment of depression, researchers concluded, "Massage therapy is significantly associated with alleviated depressive symptoms," making it clear that it can offer safe, natural support to other modes of therapy when it comes to anxiety and depression. Why? It is speculated massages foster connection between the mind and body, and may teach you to better understand what being less anxious feels like. In other words, by interrupting your physical tension patterns, you can be reminded of what it is like to be in a peaceful state. A trusting relationship with your massage therapist adds an additional benefit to regular massages.
3. Boost immune functions
In 2010, Cedars-Sinai researchers found that "a single session of Swedish Massage Therapy may have fairly profound acute effects on the immune system." The researchers came to this conclusion by measuring markers of hypothalamic, pituitary, and adrenal activity in blood samples in the time frame immediately following a massage. How does massage create this effect? Post-massage, your immune system increases lymphocyte production, creating a stronger defense against disease.
4. Reduce inflammation and manage pain
Using biopsies of athlete's leg tissue, comparing one leg treated with massage versus untreated tissue, researchers found that "massage dampened the expression of inflammatory cytokines in the muscle cells and promoted biogenesis of mitochondria, which are the energy-producing units in the cells." They continued on to say, "the pain reduction associated with massage may involve the same mechanism as those targeted by conventional anti-inflammatory drugs." As such, massage can be an all-natural way to avoid overuse of NSAIDs.
Furthermore, a 2014 survey of massage studies found, "Massage has resulted in reduced pain in all the studies we have conducted on chronic pain conditions from lower back pain during pregnancy to labor pain, migraine headaches, premenstrual syndrome, chronic fatigue, fibromyalgia, carpal tunnel syndrome and rheumatoid arthritis," proving massage is versatile and likely to support any patient coping with these wide-ranging conditions. And, let's not forget neck pain, an issue with which many of us struggle: this study specifically showed a reduction in chronic neck pain is possible with regular therapeutic massage.
5. Improve Sleep
An excess of stress hormones in the body make it difficult for you to fall asleep and stay asleep. Thankfully, massage can help: serotonin and dopamine are mood-stabilizing neurotransmitters that are increased by massages, thus regular massages can be preventative in avoiding insomnia and help you sleep more deeply.
This study measured mood-stabilizing neurotransmitters and found a 28% increase in serotonin and a 31% increase in dopamine after participants received massage therapy. They also noted a 31% decrease in cortisol. The increase in serotonin and dopamine levels allow your body to reach a more relaxed state, thereby creating a more conducive sleep environment.
Asheville Massage Therapy at Mountain Radiance
Massage is all-natural, relaxing, and has a variety of benefits backed by research—making it a wonderful tool for managing your well-being. Here at Mountain Radiance, we offer a range of massage techniques we can personalize to achieve your goals, including Swedish Massage, Neuromuscular Therapy, Lymphatic Drainage, and Structural Bodywork. Let our trusted, licensed massage therapists tailor a treatment plan specifically for your body and take your well-being to the next level. Call our Asheville office at (828) 627-2711 to schedule an appointment or book online here.