Improve Fine Lines, Wrinkles, & Tone
The average treatment time is just 45 minutes. We'll have you in and out of the office with glowing skin in no time!
Treatments are performed by our expert Esthetician in the comfort and safety of our private medical spa.
Most patients see significant improvements after just one ProCell Microchanneling treatment.
ProCell™ Microchanneling in Asheville, NC
Beginning in our twenties, our reserves of collagen and elastin begin to diminish, causing our skin to lose its volume and elasticity. As we continue to age, we lose the regenerative stem cells needed to repair our skin, worsening this volume loss. ProCell™ Microchanneling combines your body's natural growth hormones with advanced microchanneling technology to restore healthy, youthful-looking skin cells with little-to-no downtime.
What is ProCell Microchanneling?
ProCell Microchanneling uses microfilaments to penetrate upper layers of skin, creating hundreds of thousands of microchannels that stimulate your body's natural healing process, encouraging cell turnover and collagen production. The result is thicker, firmer, more resilient skin over time.
Benefits of ProCell Microchanneling
You can enjoy the following benefits from ProCell Microchanneling in as little as one treatment:
Lifts and tightens facial tissues
Evens skin tone
Reduces visible pore size
Microchanneling vs microneedling
ProCell Microchanneling's microfillaments enter the skin straight-on, delivering even results. Other microneedling devices often enter the skin at an angle and at uneven depths, which can cause chronic inflammation and even scarring.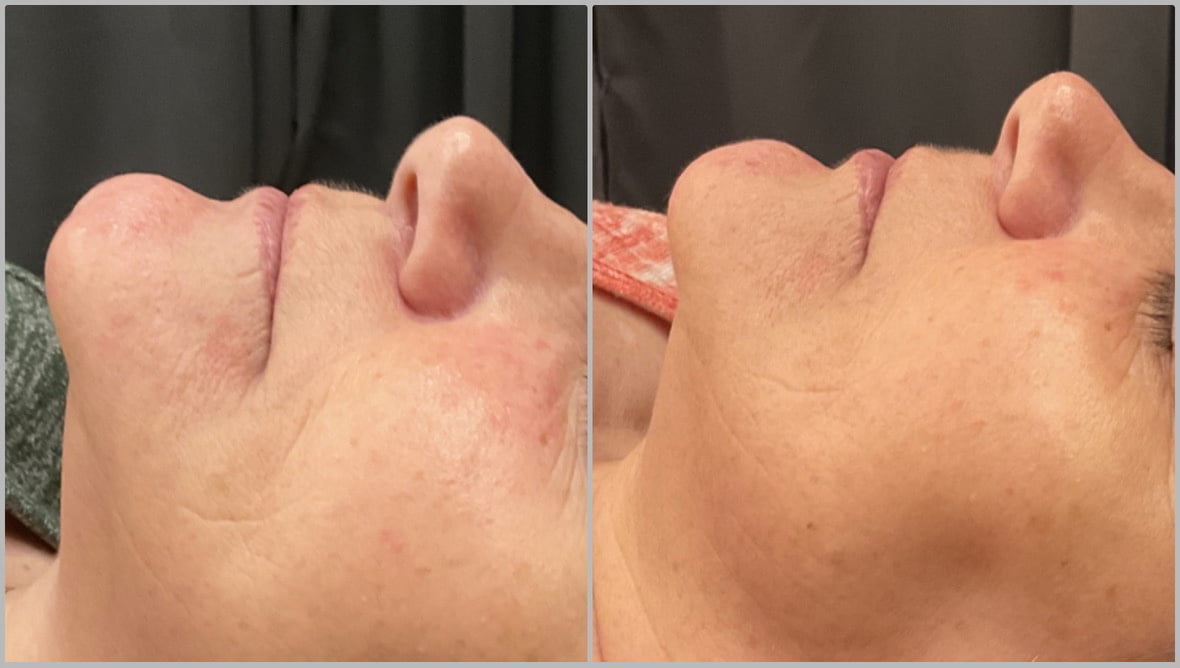 What can ProCell Microchanneling treat?
ProCell Microchanneling can treat the following skin concerns:
Fine lines and wrinkles
Acne scars
Sun damage
Discoloration
Loose skin
ProCell Microchanneling can also treat stretch marks on the abdomen, sagging skin on the arms ("bat wings"), and even encourage hair re-growth.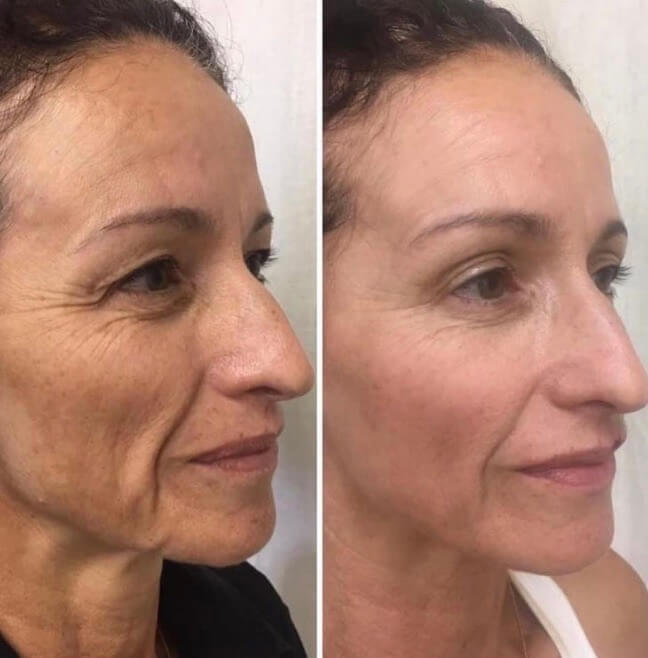 What to expect from treatment
When you come into our office for Microchanneling treatment, we will apply ProCell's medical-grade anti-aging serum, which contains naturally-derived stem cells, as well as vitamins A + C and essential fatty acids, to your face.
We will then choose a filament size that best addresses your skincare concerns. Your provider will then begin your ProCell Microchanneling treatment, applying the anti-aging serum in between treatments to encourage quicker healing and more collagen production. The serum will penetrate deep below your skin to help improve elasticity.
At the end of your treatment, we will apply the remainder of the serum to your face and cover it with a cooling mask to help the growth factors and vitamins penetrate deep below the skin's surface.
Caring for your ProCell Microchanneling results
The days following your Microchanneling treatment are the perfect time to apply high-quality, medical-grade skincare products because the microchannels created in your skin will be open and receptive, allowing creams and serums to penetrate deep within your skin. In fact, product penetration has been shown to increase by 100-300% after a Microchanneling procedure. You should also be sure to use a high-SPF during the day to protect your results. Your Microchanelling provider will discuss skincare products with you after your treatment.
Is ProCell Microchanneling painful?
ProCell Microchanneling is a very comfortable treatment; most of our patients do not require numbing cream prior to treatment, unlike traditional microneedling. And, because it's so comfortable, we are able to open many more microchannels, yielding far better results than microneedling.
When will I see Microchanneling results?
Most of our patients see results immediately after just one treatment. Your results will improve during the weeks following your treatment as your skin continues to produce new collagen and elastin.
How many ProCell Microchanneling treatments do I need?
For patients with mild skincare concerns, 1-2 treatments may be sufficient. For deeper wrinkles and scarring, we recommend 4-6 treatments spaced 3-4 weeks apart. We recommend most patients undergo multiple Microchanneling sessions because treatments will improve the surface texture and overall appearance of your skin over time.
Can I combine other treatments with microneedling?
Yes! We often combine a ProCell Microchanneling treatement with other spa treatments at our Asheville, North Carolina location in order to best treat your skin. A Microchanneling treatment pairs especially will with our custom specialty facials and Hyrdrafacial options.
Rejuvenate your skin with ProCell Microchanneling in Asheville
If you have wrinkles, acne scars, stretch marks, or other skin imperfections you'd like to improve, schedule a skincare consultation with our Asheville skincare experts. They will discuss your skin concerns and treatment goals to determine if you're a good candidate for ProCell Microchanneling. Give us a call to schedule your free consultation today!
Take a Virtual Tour of our Office