Injectables, A Bride's Guide!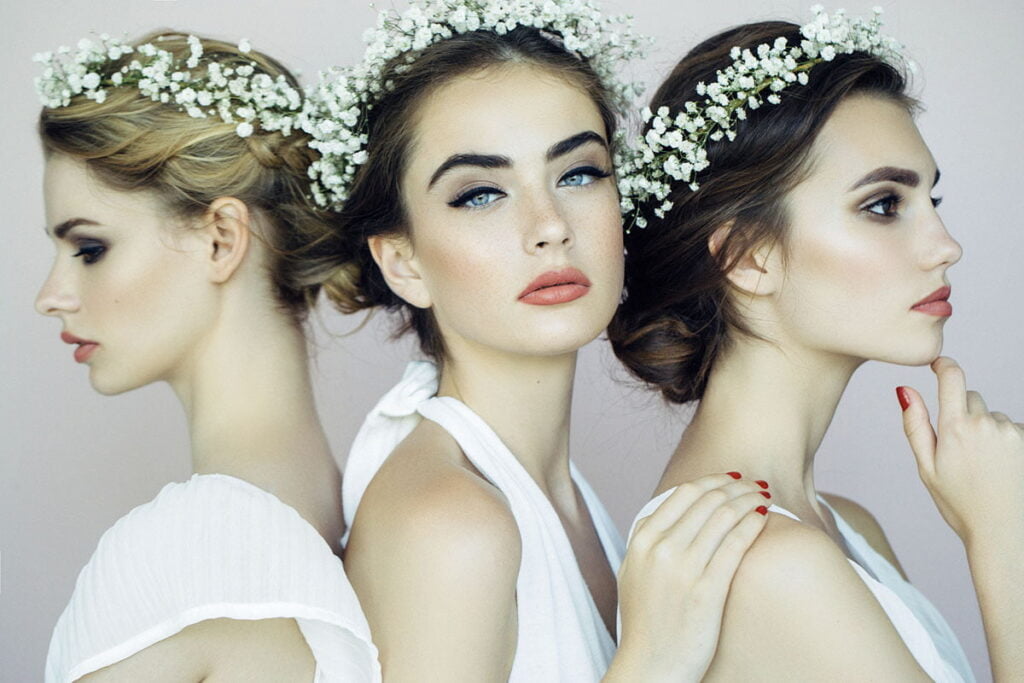 Getting ready for a wedding, the BIG DAY is full of so many anxiety provoking issues: venue, flowers, attire, cake, guest lists, on and on—but there is one thing that doesn't have to be stressful: your pre-wedding beauty regimen.
There are now more minimally invasive beauty treatments than ever to help you look and feel your very best on your wedding day, and beyond!
Here's what you need to know to be anxiety-free for this part of your preparations!
Botox and other treatments to get ready for a wedding in Asheville!
PRO TIP: Receive your injectable treatments 30 – 45 days prior to the wedding!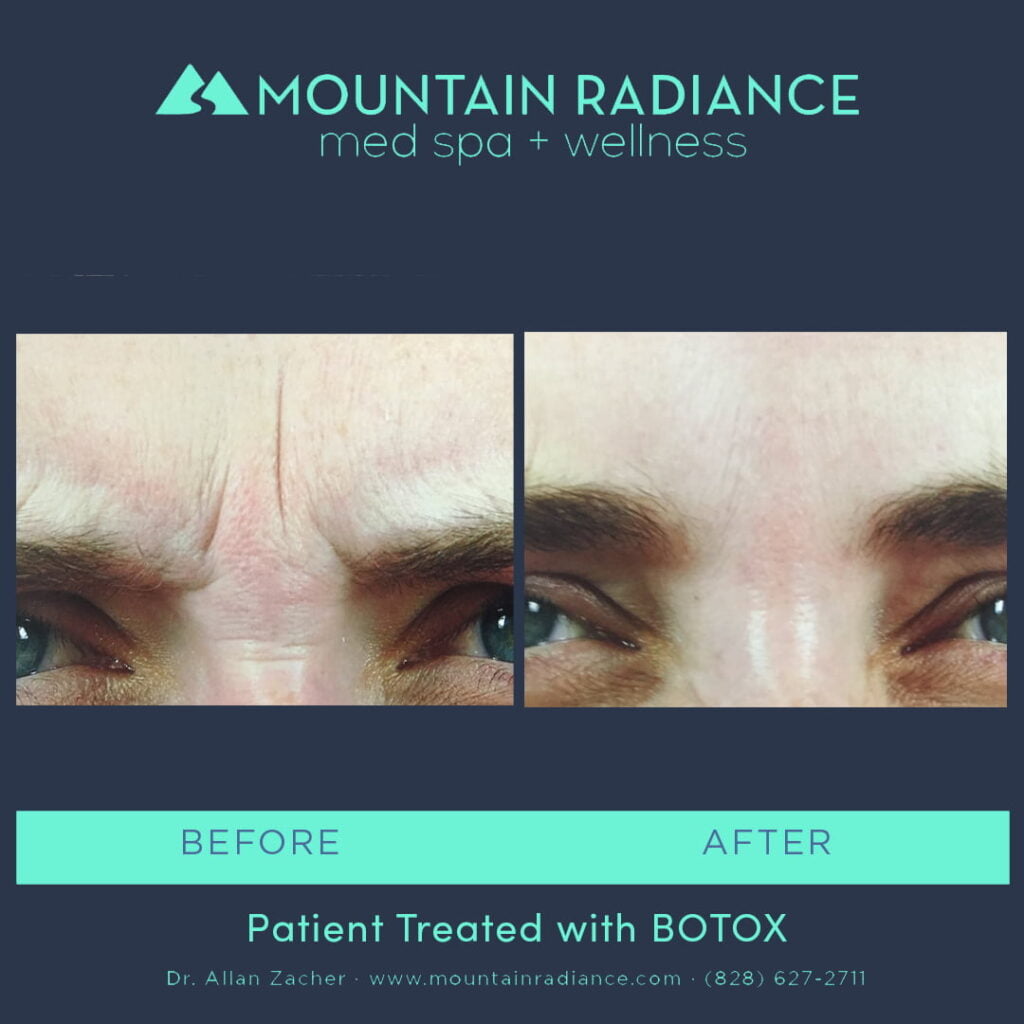 This is important. I've seen some websites that suggest having injectable treatments 2 weeks before the wedding.
I disagree; about a month prior to your wedding day is the right time. First, if you end up with a little bruising around the injection site (which is unlikely but does occasionally happen), you will have plenty of time for the bruising to dissipate.
Further, Botox needs about 3 weeks to reach its full effectiveness. Read more about what Botox is and how it works HERE.
What can we do to improve the bride's appearance? (Or mother of the bride, father, groom, or bridesmaids) LOTS!
Let's talk about forehead wrinkles, this can be common in younger men and women. For people in their 20s just a little BOTOX (approx. $100 worth) can provide a natural smoothness to the forehead, given time to work.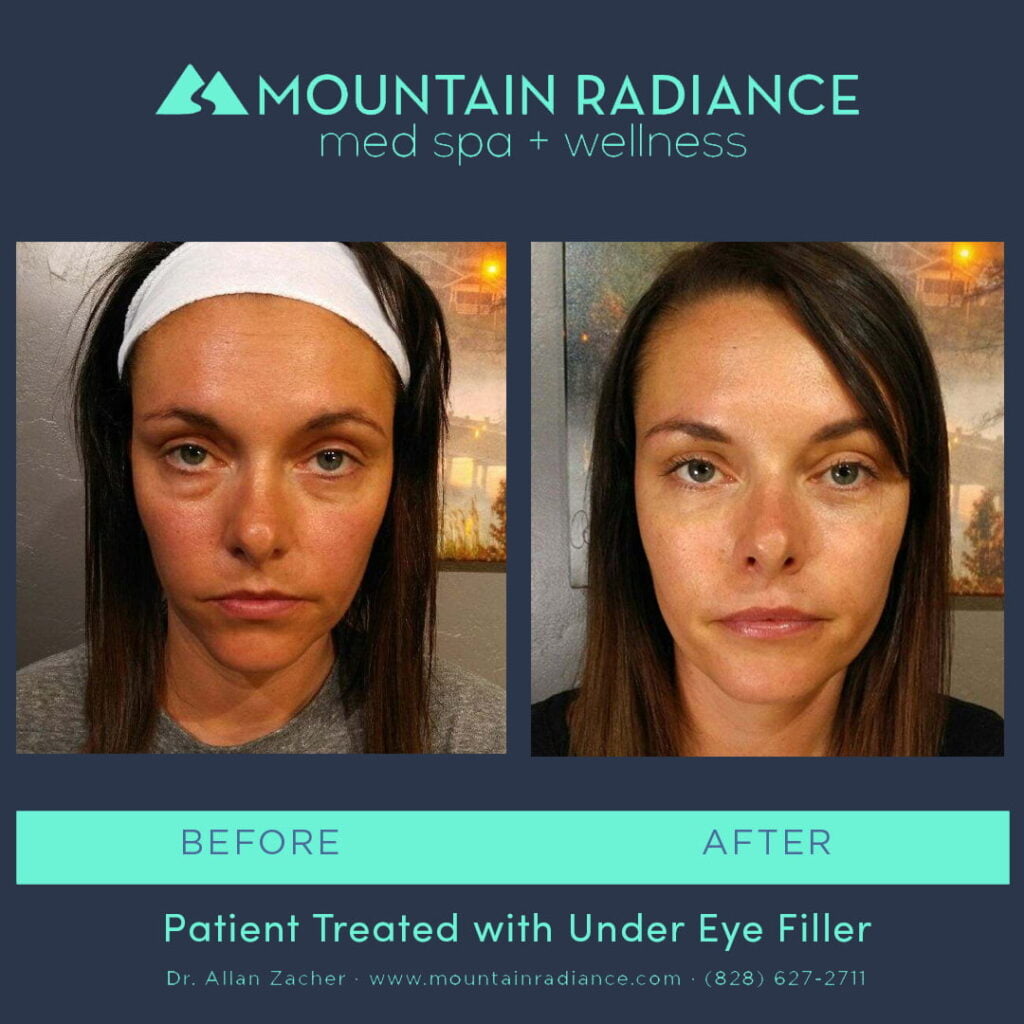 I often see patients with a "hollow" look under their eyes, making them look tired.
By treating this area with filler, a youthful, well-rested look is restored.
Older brides / grooms and parents or wedding party members may have more extensive areas which would improve significantly with BOTOX including crow's feet and the angry looking 11s between eyebrows. I can also apply a small amount of Botox to arch the eyebrows a little bit.
Many people don't realize that Botox is also an effective treatment for excess underarm sweating. If you're concerned about staining your wedding dress or suit on your big day, you don't need to be! It's a simple and easy procedure with results that will last up to 6 months.
Other things we can help with is fading age spots. While full treatment requires months, sometimes 1 treatment of IPL (sometimes called "FotoFacial") can reduce age spots by as much as half. This fading effect can be enhanced further with hydroquinone skin care products.
Men sometimes have small but visible veins on the side of the face, we can treat this with IPL as well!
Voluptuous Lips!
Would you like lips enhanced before your wedding? Thicken and soften the appearance and feel of the lips? Consider Juvederm or Vollure for lips. Again please plan plenty of time prior to the wedding, get this done about 4 weeks prior – or even longer if you may want more than 1 syringe (please see photos). One syringe can be pretty subtle, many people like two syringes.
When I'm treating for lip enhancement, I like to provide one syringe and wait at least a week to apply a second syringe. There are technical and aesthetic reasons for this, but that absolutely gives the best results!
Your Wedding Hair & Makeup Prep
Medical preparation is the foundation of facial improvement, quite literally more than "skin deep", once any correction is made you need the final prep: hair and makeup!
About six months (or as much as a year) in advance, it is time to think about booking your hair and makeup artist. Having your hair and makeup done professionally will greatly improve not only the look of your photos, but also the flow of your big day. If you are unsure about what look you're going for, check out this guide to figuring out your bridal style.

As your wedding day approaches, it is time to consider ways to relax and soothe the canvas on which your makeup artist will paint! In the weeks leading up to your big day, make sure to hydrate as much as possible. Drink lots of water to help flush your system and clear up any outstanding stress blemishes, and leave it looking supple and glowing. Treat yourself to a gentle facial, unwind with a relaxing bubble bath, exfoliate your lips with a DIY sugar lip scrub, and pamper yourself with a hydrating sheet mask. Make sure to get lots of sleep to avoid those dark circles!

Making a drastic change to your hair may be best saved for after your wedding day. In the months leading up to your wedding, get regular trims, and make sure you are using heat protectant whenever you heat-style your hair. If you have dark locks, consider adding a subtle balayage, or baby lights to add extra dimension to your wedding-day style. If you are blonde, ask your stylist to use Olaplex or another bonding/ conditioning treatment during your highlighting sessions to ensure that your hair is left looking and feeling healthy and strong.
For more tips on how to choose the right stylist for you, check out some tips from one of our favorite makeup artists, Emily Dawn!