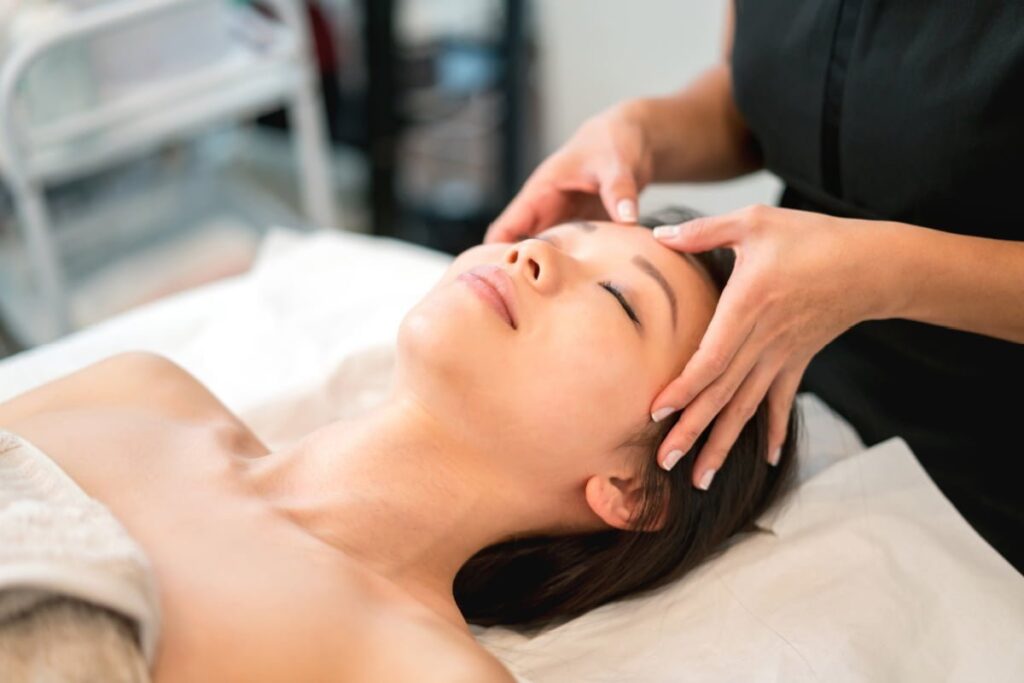 When it comes to self-care and taking care of you, there are two popular spa options: medical spas and day spas. But how do you know which one is best for you? While both types of spas offer relaxation and beauty treatments, there are some key differences that affect the services offered, the qualifications of the providers, and the overall experience.
Here, we'll explore the differences between medical spas and day spas. Whether you're looking for a quick pampering session or a more specialized cosmetic treatment, this post will help you choose the best spa experience for you and your goals.
What is a medical spa?
If you are searching for a comprehensive health and beauty experience, look for a physician-led medical spa. This class of spa offers advanced, medically safe, and clinically proven treatments in a spa-like setting. Medical spas have become popular alternatives to plastic surgery clinics, as the treatments offered are less invasive and are provided in a more relaxing environment. Medspa treatments allow patients to enjoy noticeable aesthetic improvements with little to no downtime, versus surgical procedures which require substantial investments in terms of time and funds.
Medical spa providers
All medical spa treatment providers should be supervised by a physician with an MD or DO degree. This helps to ensure that patients will receive safe, quality care when undergoing treatment. You will typically find several different types of providers at a medical spa, including:
Physicians, PAs, RNs, or NPs
Medical Assistants
Medical Estheticians
Massage Therapists
Medical spa patients can expect to be provided with an individualized medical treatment plan by a licensed professional specializing in aesthetic care.
What treatments can a medical spa provide?
Medical spas offer a wide variety of treatments aiming to achieve strong aesthetic improvements and help patients address deeper skin issues.
Injectables
Med spas typically offer a range of injectables:
Botox temporarily softens or eliminates expression lines and wrinkles by reducing nerve signals to treated muscles. Botox is commonly used to treat wrinkles between the eyebrows, crow's feet around the eyes, and forehead wrinkles. For some patients, Botox can also be used to treat aesthetic neck concerns or enhance the lips.
Dermal fillers restore volume and fullness to the face and smooth wrinkles and fine lines. Dermal fillers can also be used to plump the lips, improve the appearance of scars, and reshape the nose (non-surgical rhinoplasty). 
Kybella reduces moderate to severe fat deposits below the chin, also known as submental fat or a "double chin." When injected into submental fat, Kybella destroys fat cells, which are then naturally eliminated by the body over time, ultimately achieving a more contoured and defined jawline.
Professional skin treatments
While each provider will have a unique menu of available services, Asheville medspa patients can choose from clinically proven skin treatments to address some of the most common skin issues, such as:
A physician-led medical spa offers advanced, medically safe, and clinically proven treatments in a spa-like setting.
Laser treatment options
Laser treatment options are quite versatile and can quickly and effectively treat a number of skin concerns. That said, laser technology is also very powerful and, as such, requires your provider to have a very high degree of training and experience to ensure you safely receive your desired results. To avoid complications including burns or discoloration, your provider should carefully consider your skin type and skin tone, as well as details including hair color, when programming the device. (Underqualified technicians may lack sufficient knowledge of the skin, best treatment practices, and how to properly use the laser device.)
Medical spas often offer these types of laser treatments:
Therapeutic treatments
Some medical spas will also offer therapeutic treatments, such as massage, among their services. There are many different types of massage to choose from, with each one offering unique benefits:
Swedish massage improves circulation, reduces muscle tension and soreness, increases range of motion, and promotes overall relaxation. This technique involves using long, smooth strokes, kneading, and circular movements to release muscles. The pressure in Swedish massage can vary from light to firm, depending on your preferences.
Neuromuscular Therapy (NMT) is a type of therapeutic massage that addresses specific areas of chronic muscular pain or tension in the body. NMT is based on the principles of neuromuscular therapy, which involves using manual pressure and soft tissue manipulation to release trigger points and reduce pain and discomfort. NMT can treat a variety of conditions, including back pain, neck pain, headaches, carpal tunnel syndrome, and other musculoskeletal disorders.
Thai massage is based on the principles of traditional Thai medicine and is performed fully clothed on a special mat on the floor. Thai massage uses a combination of techniques, including acupressure, assisted stretching, and deep tissue massage, and is designed to promote relaxation, balance the body's energy, and improve your overall well-being.
In sum, this comprehensive range of treatments makes it possible for a medical spa to help patients achieve real improvements in their external appearance—by treating specific skin conditions—as well as increase overall feelings of well-being, by offering relaxing forms of self care.
What is a day spa?
Day spas are a popular option for people seeking ways to relax and improve their well-being as well as temporarily improve their appearance via salon services. From massages to mud wraps, options available at day spas are intended to offer a gentle boost as well as a break from the hustle and bustle of everyday life.
Day spa providers
The types of day spa treatment providers will vary depending on the services offered and may include:
Massage Therapists
Facialists
Nail technicians
Hair stylists
Makeup artists
Estheticians
Day spa clients should expect their services to be performed by trained relaxation and beauty specialists.
What treatments can a day spa provide?
Day spas offer relaxation through non-medical beauty enhancements and personal care services. Popular day spa treatments include:
Facials
Manicures & pedicures
Hair & makeup services
Massages
Face & body waxing
Aromatherapy
Steam baths
Body wraps and treatments
In sum, day spas are usually focused around offering a pampering experience and temporary appearance enhancements, such as a basic massage and a fresh pedicure.
Which spa is right for you?
If you are looking for a relaxing atmosphere to de-stress, experience basic therapeutic treatments, or get your hair and nails touched up, a day spa may have all the services you need.
In contrast, medical spas are a better choice for anyone who wants to achieve visible improvements in skin concerns, reduce signs of aging, enhance their appearance with non-invasive modalities, and enjoy a variety of medically-proven options for rejuvenation inside and out. With stricter guidelines on who provides treatment, and much greater access to the latest treatment methods and technologies under the leadership of a physician, patients can feel greater confidence when choosing a medical spa.
Real medical spa results in Asheville, NC
At Mountain Radiance, a medical spa in Asheville, you will be welcomed into our spa-like clinic and receive top-of-the-line services tailored to your needs. Whether you'd like to target signs of aging, perfect your facial appearance, have stubble-free skin, or experience a restorative massage, we invite you to contact us online or call us at (828) 627-2711 to let our team of professionals help you choose the right treatment for you.