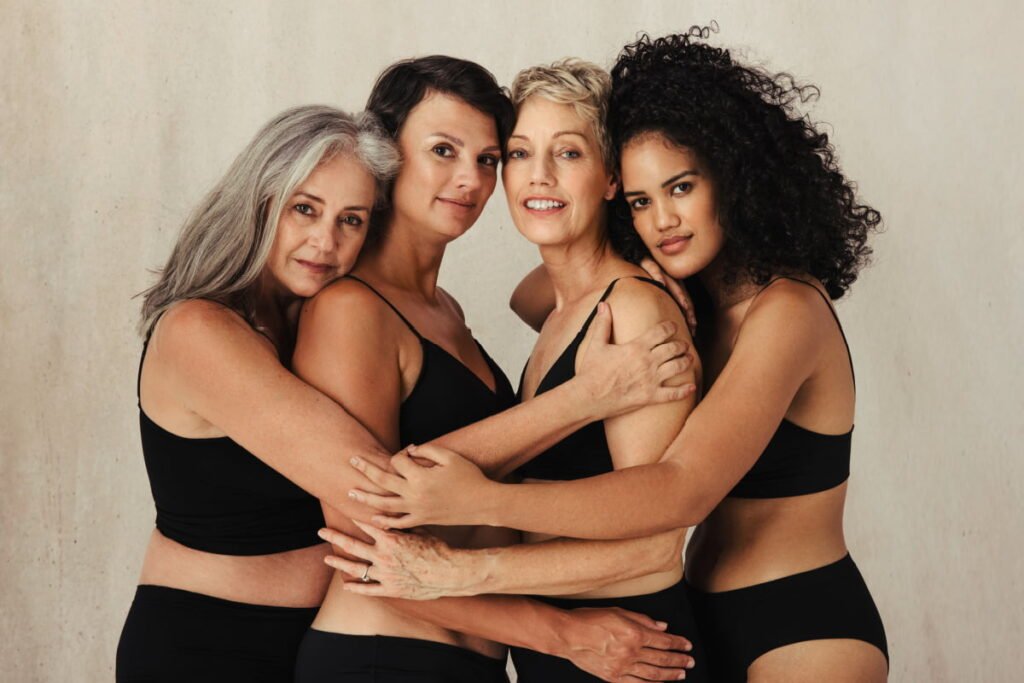 While we may not be able to stop the aging process, there are several products and treatments available that can delay and soften its effects. Most people start to notice visible signs of aging in their 30s, with those signs becoming more pronounced in their 40s—and continuing to deepen as the years go by. Whether signs of aging are just starting to appear or already etched into your skin, we have a range of customizable treatments to meet your skin wherever it is in the aging process.
Here, we share our patients' favorite natural-looking anti-aging treatments to show how you can support a natural-looking appearance through each decade.
Your 20s: Pre-juvenation
You likely won't have visible signs of aging in your 20s, so this is an ideal time to protect and enhance your skin and natural facial features.
Establish a skincare routine
It's never too early to start taking care of your skin. A basic medical-grade skincare regimen will serve you well in your 20s, but remember that the most important product you should use daily is sunscreen! An SPF of 30 or higher is your best defense against damaging UV rays, which are responsible for 90% of visible skin aging. Daily use of sunscreen will help prevent multiple signs of aging, such as fine lines and wrinkles, age spots, and sagging skin, and should be applied to the face, neck, décolleté, hands, and any area that will be exposed to the sun.
Enhancements
Now is the time to prevent expression lines and wrinkles, balance any asymmetric features in your face, and keep your skin in a healthy state. Here are some ideal treatments for our 20-something patients:
Your 30s: It's go time
Collagen production starts to slow in your 30s, but your anti-aging efforts will go far in supporting increased collagen production and protect your appearance from accelerated aging.
Step up your skincare routine
You may have gotten away with drugstore skincare products in your 20s, but if you really want to see noticeable improvements and be better protected from environmental stressors, switch to medical-grade skincare products and targeted anti-aging treatments. Adding products like retinoids, alpha hydroxy acid, and vitamin C serums will help boost cell turnover to keep your skin looking youthful and healthy in your 30s and beyond.
Enhancements
If you started using Botox and fillers in your 20s, you're likely already on a consistent follow-up schedule to touch up your results. Just starting injectables? No worries! Your 30s are still a prime time for these products to work their anti-aging magic, along with these other treatments:
Your 40s: Aging is inevitable—but it can be done beautifully
Aging naturally and gracefully is totally achievable in your 40s, but it's likely you've noticed that your normal anti-aging skincare products and treatments need to be more targeted to help you age as elegantly as possible.
Stay the skincare course
Continue using medical-grade skincare and speak with your esthetician about any skin concerns you're noticing to be sure you are using the ideal products to support a more subtle aging process. (If you've been religiously applying sunscreen in your 20s and 30s, by now you've probably realized that it has helped you avoid more invasive cosmetic procedures! Way to go!)
Enhancements
Chances are, you're in the thick of parenthood, your career, or both! Your 40s are an ideal time to make yourself a priority and take the time to invest in skin care treatments that help you look as young as you feel. Many patients have either dabbled in or are confidently rocking injectables, but it's certainly not too late to start! Whether you are maintaining a regular touch-up routine or just starting your injectables journey, these treatments are perfect to prioritize in your 40s:
And beyond…
The good news is none of the treatments described above have an age limit, so they will help support your anti-aging efforts no matter what stage of life you are in or your skin's condition! Additionally, these treatments will complement surgical procedures for more complete results should you choose more comprehensive options at some point.
Natural-looking anti-aging treatments for any age at Mountain Radiance, a medical spa in Asheville, NC
Age is just a number here at Mountain Radiance, and our highly-experienced aesthetic specialists are here to help you choose safe and effective anti-aging treatments to achieve results you will love. We will discuss all your options and design an ideal treatment plan just for you. Call our office today at (828) 358-1757 or schedule your appointment online to get started!