Glamour recently posted an article titled, "9 Things I Wish I Knew Before Getting Undereye Filler" that's well worth a read. In the piece, the author discusses common uses for undereye filler, safety concerns, providers to avoid, and her own firsthand experience receiving the treatment.
I agree with most of the material in this article. It's fantastic that it highlights the correct way to treat circles under the eyes that are caused by a lost of volume whether a genetic predisposition (younger people) or due to loss of fat in the face from aging or weight loss. This can easily be corrected by a skilled medical doctor providing these services.
I'm a medical doctor who has spent decades performing interventional procedures in and out of the OR as a board certified anesthesiologist. I also have many years of experience making patients comfortable and feeling the least amount of discomfort possible with any procedure—but especially facial treatments. While I agree that the person performing the procedure is best if board certified (I am) because this establishes a certain level of competency and ongoing learning but I disagree that it should only be a surgeon or a dermatologist. In fact, most plastic surgeons prefer doing surgery rather than performing "injections" and honestly sometimes they are not as good at injection procedures as someone who focuses solely on these procedures like I do.
I agree strongly with the following concepts in this article: "When it (filler) works and when it doesn't", i.e. dark circles caused by pigmentation will not improve, whereas circles caused by loss of volume will be greatly improved when treated. I also agree that "off label . . . doesn't mean it's unsafe". Most medications on the market are used "off label" by nearly all medical doctors in the country. Being "on label" simply means the company has spent billions of dollars getting the product FDA approved for that particular area.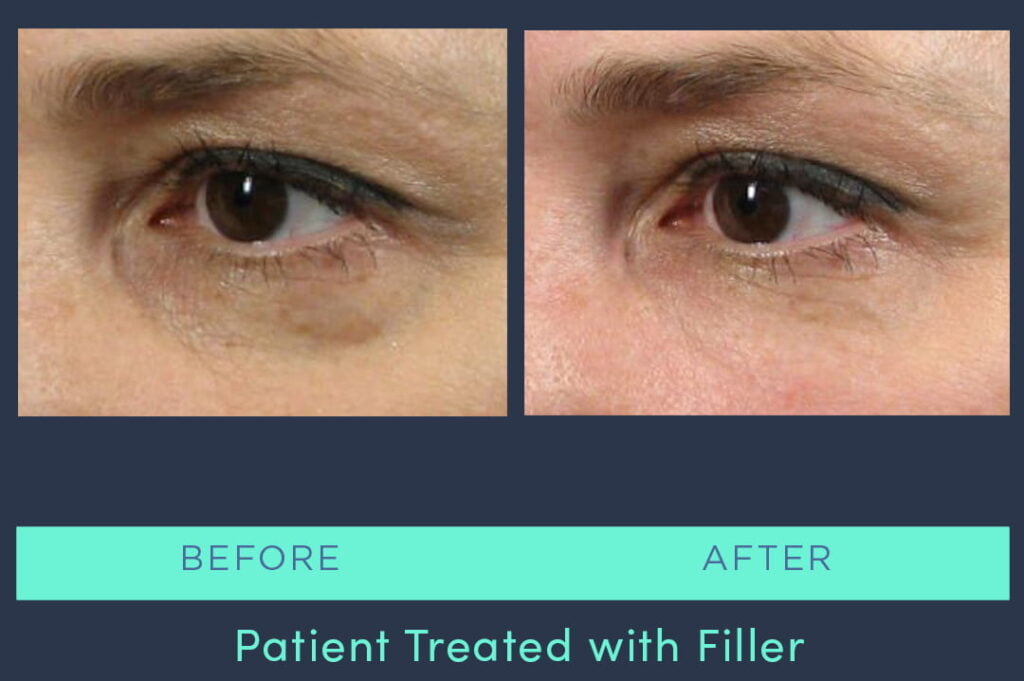 I don't like the term "tear troughs" because it sounds too much like "tear ducts" and nobody would ever inject medication into the tear ducts. However, I think most non-medical people know what this means—the area between the cheek and the eye sometimes has a diagonal "trough-like" appearance that is nicely improved aesthetically with filler.
However, I disagree strongly with the statement "Don't go to a Med Spa". My medical spa, Mountain Radiance Medical Spa, PLLC, has been in operation since 2008 and run by me personally. I performed approximately 30,000 X-ray guided spine injections before training to provide services with Botox and fillers in 2004 and studied the field for 4 years before opening my medspa. While I did have aestheticians perform facial peels and laser hair removal under my direction, I am the only one who provides injections in my practice. Since I opened Mountain Radiance, I have performed many thousands of Botox injections and thousands of filler injections.
There is a legitimate debate about whether RNs should be performing these injections, it is widely practiced (mostly in plastic surgeons offices!). I do not think anyone with lesser training than an RN, such as an aesthetician, should be performing injections at all.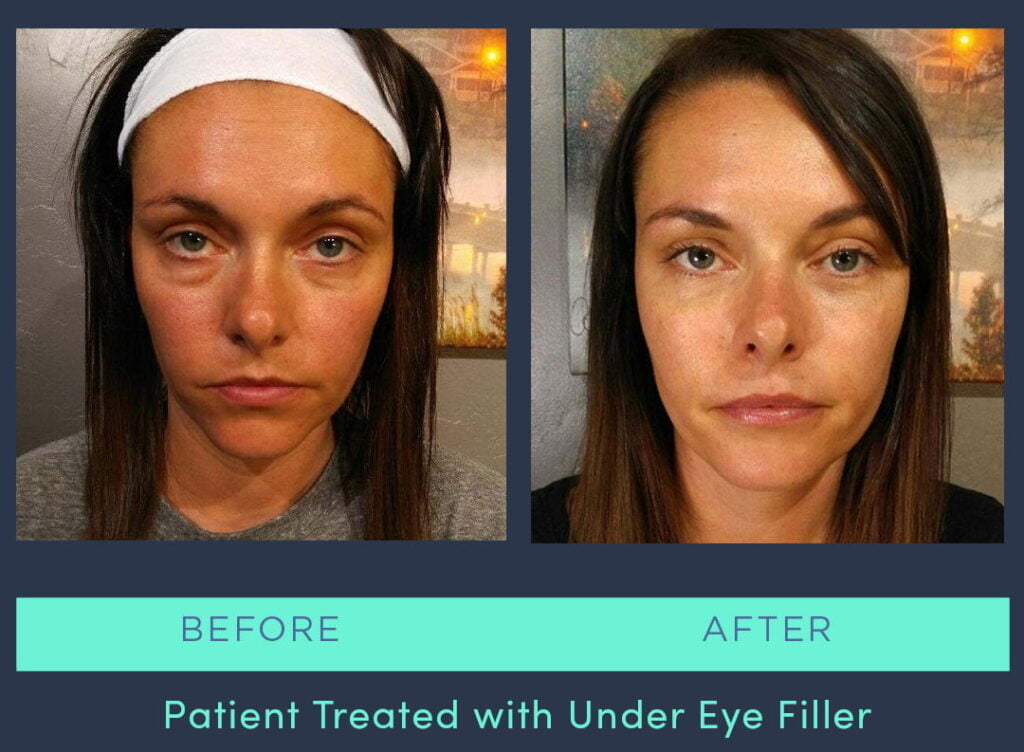 At Mountain Radiance, I provide undereye filler treatments with either Vollure or Voluma. The price for undereye filler for treating circles under the eyes can be as low as $650 if the patient has a mild loss of volume that requires just one syringe of Vollure to resolve the concern. More often, an average cost for treatment is between $1,300 to $1,600 as each patient is different and our treatments are customized—some need more and some need less.
We provide complimentary consultation for anyone who would like to find out more, just call us at 828-627-2711 or book an appointment online!