Fine Lines + AGE SPOTS + FRECKLES + SCARRING
Intense Pulsed Light (IPL)
Stellar IPL™ is an effective, safe treatment for unwanted skin pigmentation, including broken capillaries on the face, age spots, and freckles.
Our ResurFX™ laser allows us to provide fractional, non-ablative skin resurfacing that promotes deep collagen production for dramatic results with little-to-no downtime.
Laser skin resurfacing in Asheville, NC
Ready for a comprehensive approach to signs of facial aging? Our intense pulsed light (IPL) and fractional, non-ablative laser treatments are the keys to younger-looking skin!
Between these two treatments, we can address dark sun spots, fine lines, and even acne scars. Not only can we achieve noteworthy results from these nonsurgical approaches, but you will be able to return to your normal activities right away without significant side effects.
Below, learn all about your IPL and laser skin resurfacing options at Mountain Radiance, a medical spa in Asheville.
IPL photorejuvenation facial
Intense pulsed light (IPL) uses a broad wavelength light spectrum to target discoloration, such as age spots, sun damage, and broken blood vessels on the face and body. Other lasers use specific wavelengths of light, meaning that IPL is ideal for pigmentation issues.
This treatment can quickly and easily remove undesirable discoloration without surgery and with little discomfort or downtime. The benefits you'll see after a series of IPL treatments (and sometimes just one treatment) typically include:
Diminished age spots or other pigmented areas
Less visible broken capillaries, i.e. on the nose or cheeks
Reduction in redness or rosacea
Fewer acne breakouts, as well as improvement in redness and pigmentation associated with acne
Most patients require 1-2 treatments for broken capillaries, and 2-3 (or more) for age spots. Follow-up treatments should be spaced about 3-4 weeks apart. Your treatment needs will vary based on the severity of your concerns.
With multiple IPL treatments (usually 3-4), the skin texture visibly improves, as well. However, if your primary concern is skin texture and/or fine lines, we recommend fractional laser skin resurfacing, which is more effective at diminishing these concerns.
Fractional, non-ablative laser skin resurfacing
Fraction, non-ablative skin resurfacing improves signs of aging and increases skin tightness all in one treatment. If you have fine lines and wrinkles and desire younger-looking skin overall, laser skin resurfacing can provide an improvement.
Results from this treatment may include:
Improved, smoother skin texture
Reduced fine lines and wrinkles
Minimized appearance of acne scars, stretch marks, and other kinds of scars
Improved skin firmness and tightness
Diminished freckles and age spots
Our fractional laser device also uses continuous contact cooling to help keep you comfortable and safe during treatment.
While many individuals will see results after one treatment, most patients require a series of 2-4 treatments to achieve their goals for their complexion. Follow-up treatments can be spaced about 4 weeks apart.
IPL + laser skin resurfacing = comprehensive results
To address both skin texture and tone, we can safely combine IPL and laser skin resurfacing for an overall improved skin appearance.
Laser Skin Resurfacing FAQ
Does laser skin treatment hurt?
Patients report a sensation like a light rubber band popping against their skin as the laser passes over the treatment area.
How long does a laser treatment take to see results?
Expect to wait 2-4 weeks after treatment to see full results; repeat treatments are usually required to reach most patients' desired outcomes.
How long do results last?
Your laser treatment results are lasting, but the aging process will continue and sun exposure will affect your results. Protect your skin from the sun and tanning beds, and the benefits will usually last about a year or more. Good sun protection habits include daily use of a high-quality sunscreen, wearing UPF-rated clothing, and covering up with a hat when you are outdoors. Over time, age spots may return, but your skin will continue to have a smoother appearance than it would have without treatment.
Is there any down time with laser resurfacing?
There is no downtime required after an IPL or fractional, non-ablative laser treatment. You may return to work or other activities immediately.
After IPL, in particular, any pigmented spots will darken in 3-4 days or less, and for up to 2-3 weeks the pigment will peel before revealing smooth skin below. This process will typically be complete in 2 weeks, or as many as 3 weeks.
After laser skin resurfacing, some redness is possible after treatment. However, you will not have severe side effects like you would have with ablative or non-fractional treatments; the light passes through the superficial layers of skin to stimulate collagen production below the surface. No layers of skin are removed, so you will not require downtime after treatment for your skin to heal.
Is laser skin resurfacing safe?
The Stellar M22 system we use for laser and photo-rejuvenation is FDA-cleared, so patients can take comfort in knowing they are receiving a reliable treatment option.
Can I combine other treatments or packages with an IPL or fractional, non-ablative laser treatment ?
Yes! You can boost the results of a skin resurfacing treatment with some of the other spa services at our Asheville, North Carolina location, including microneedling, Hydrafacial, and specialty facials.
Why choose our Asheville medical spa for laser skin rejuvenation
The highly-qualified medical aesthetic providers at Mountain Radiance have the experience and advanced training to get stellar results safely with our laser devices. We will be happy to start from square one to help you choose the ideal treatment plan for your anti-aging goals at your consultation.
Schedule your consultation by calling (828) 627-2711 or contacting us online today.
IPL Skin Rejuvenation Before and After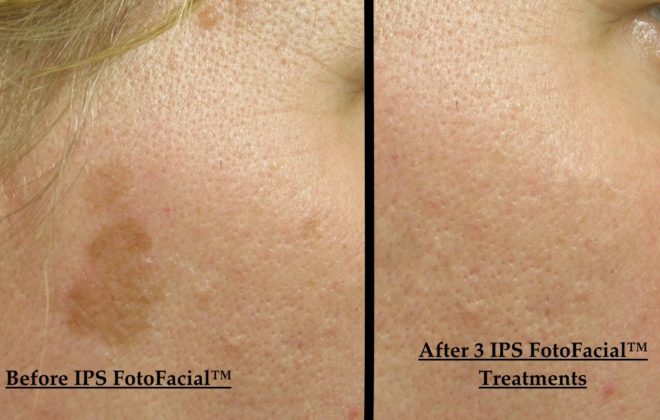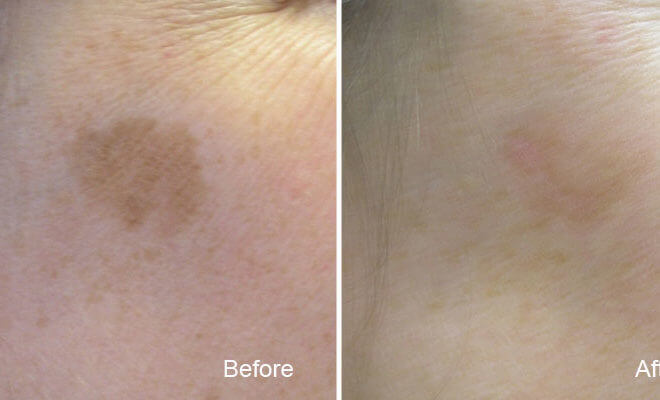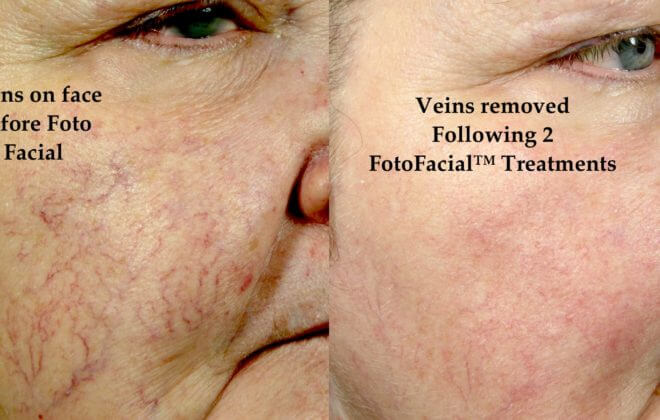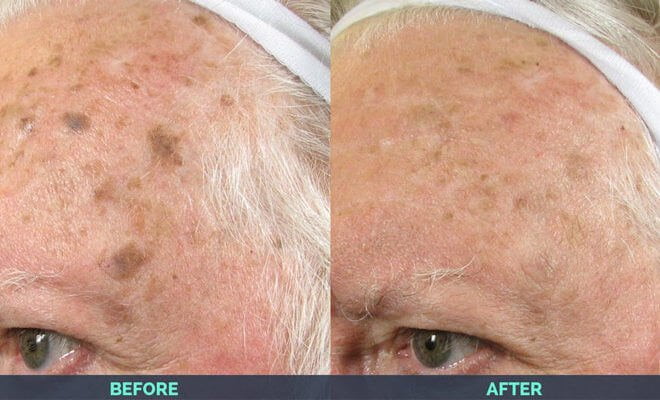 Single spot treatment is rare. Most patients who come for a single spot require further treatment.
We also offer a discounted partial-face rate of $150 for the area from the eyes down.
A full face
IPL/ResurFX™ treatment addresses both skin texture and tone.
Chest and neck treatments address a similar
surface area to a full face treatment.
Take a Virtual Tour of our Office
Sign Up for Allē to Earn Points and Save


Allē—formerly called Brilliant Distinctions®—is a free loyalty program that allows you to earn points and save on various Allergan brand products and treatments, including Botox, Latisse, Juvéderm and Natrelle. Members also receive notifications for special offers or events related to their selected interests.