Age Spots + Veins + Fine Lines
FotoFacial™ IPL treatment for Age Spots, Fine Lines, & Veins
FotoFacial™ is an effective, safe treatment for reducing or eliminating fine lines, age spots, and broken capillaries on the face. The best part? There is no downtime after treatment, so you can easily return to your normal routine.
FotoFacial™ Intense Pulsed Light (IPL) Skin Rejuvenation in Asheville
Photorejuvenation, or FotoFacial™ Intense Pulsed Light (IPL), is an advanced skin treatment that helps clear undesirable pigment and vessels from your complexion, revealing clearer skin that you'll be proud to show off. It can quickly and easily remove undesirable age spots, sun damage, and blood vessels from the face and body without surgery and with little discomfort or downtime.
Our FotoFacial™ system also can smooth very fine wrinkles in the same treatment that addresses pigment issues.
What are the benefits of Foto Facial IPL Skin Rejuvenation?
The benefits you'll see after a series of IPL treatments (and sometimes just one treatment) typically include:
Softened appearance of age spots
Smoother skin texture
Reduced appearance of redness
Less visible broken capillaries
Fewer fine lines and wrinkles
Not only will you see these results, but you will not have any downtime for recovery after treatment. Photorejuvenation is a nonsurgical approach to skin renewal that can transform your looks for the better, all while allowing you to return to your normal activities right away.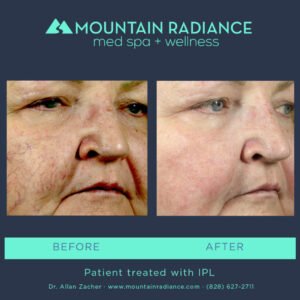 Most patients require 1-2 treatments for broken capillaries, and 2-3 (or more) for age spots. Your treatment needs will vary based on the severity of your age spots.
IPL is a safe, effective treatment
IPL photorejuvenation is FDA-cleared, so patients can take comfort in knowing they are receiving a credible treatment option for the removal of pigment and vascular lesions. For some patients, it may take just one non-invasive laser treatment to reveal younger-looking, smoother skin.
Why choose Mountain Radiance for laser skin rejuvenation
Our highly-qualified medical aesthetic providers have had years of experience and advanced training for the use of our laser devices. Our before and after results speak for themselves.
FotoFacial IPL Skin Rejuvenation vs. CO2 Laser Skin Resurfacing
With multiple IPL treatments (usually 3 – 4), the skin texture visibly improves—much like the results achieved with the same number of fractional CO2 laser skin resurfacing treatments.
These two treatments, however, have a key difference: the CO2 laser addresses fine lines and wrinkles better than it does age spots. IPL is the most effective at treating age spots. Further, IPL is the only treatment of the two that addresses broken capillaries and redness.
Unlike CO2 and LightSheer lasers, which use specific wavelengths of light, IPL uses a broad wavelength spectrum, which includes the entire spectrum of visible light.
Foto Facial IPL Skin Rejuvenation Before and After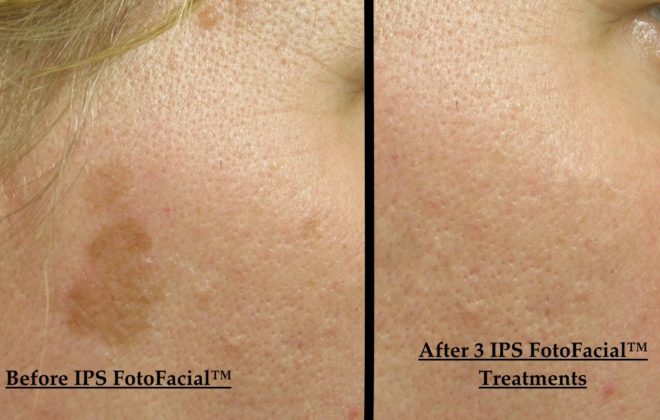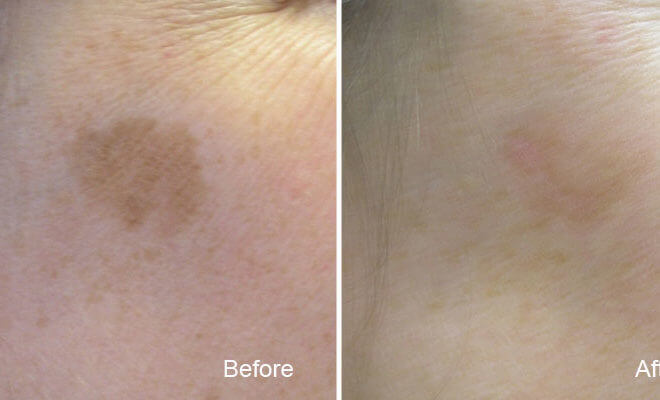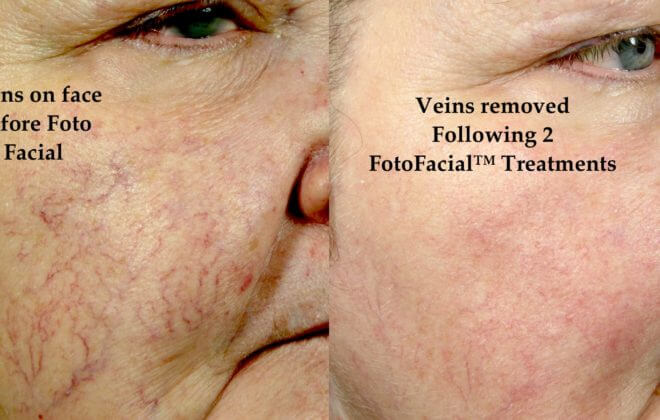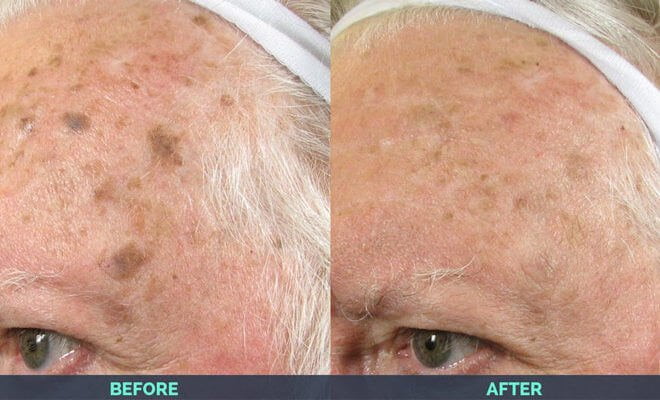 Single spot treatment is rare. Most patients who come to us with a single spot require further treatment.
We also offer a discounted partial-face rate of $150 for the area from the eyes down.
Avg. $150-$250 IPL Face Treatment
Chest and neck treatments address a similar surface area to a full face treatment.
Only $150 if add-on to face treatment
Take a Virtual Tour of our Office
Sign Up for Allē to Earn Points and Save

Allē—formerly called Brilliant Distinctions®—is a free loyalty program that allows you to earn points and save on various Allergan brand products and treatments, including Botox, Latisse, Juvéderm and Natrelle. Members also receive notifications for special offers or events related to their selected interests.