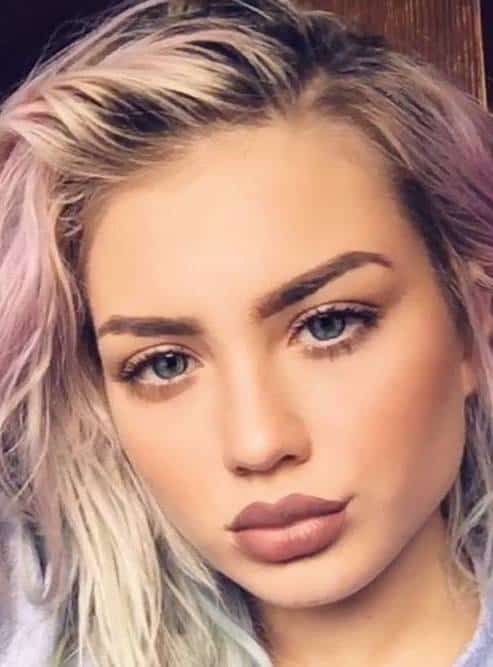 At Mountain Radiance Medical Spa, PLLC, our team of expert providers uses a numbing technique that (as far as we know) no one else in the Asheville medical community uses. We have three products to enhance and volumize the lips: Volbella, Juvederm Ultra and Vollure.
Questions people ask:
What is Juvederm (and the other fillers)
What are the differences between these fillers?
Does it hurt?
How long does it last?
How much does it cost?
What happens to my lips when it wears off
Who usually gets this treatment?
Is it safe? What are the risks?
Who gets fillers?
The Juvederm family of fillers which includes Ultra, Vollure and Volbella are all made of a naturally occuring gel-like substance called hyaluronic acid. This is not really an "acid" that is damaging – in fact, this substance occurs in your own body! (Read Allergan's description of it HERE) It gives tissues their soft, gel-like feel. The company, Allergan, makes the Juvederm family of products as well as Botox and has been in business for more than 30 years making cosmetic injectables, the history of safety and utility of these products is unparalleled!
Juvederm Ultra and Volbella last about 1 year. Vollure is reported to us by the company to last about 18 months (I put in parentheses because we have not had patients who had it that long). Ultra is the thickest material. This is more prone to have a feeling of "lumps" in the lips for weeks or months after placement in the lips. Vollure has a "thinner" feel than Juvederm Ultra and may be less prone to have a feeling of "lumps" following the placement, Volbella has been especially formulated by Allergan to be the softest (most natural feeling) material and it lasts about 9 – 12 months.
Juvederm Ultra is the best value at $500 per syringe, Vollure and Volbella are each $650 per syringe.
Besides volumizing the lips we can replace lost volume in the face around the mouth, upper lip, raise the cheeks, correct "hollows" in the cheeks. When used correctly (see the reviews for Mountain Radiance on Yelp, Google, Facebook and our internal reviews) fillers look NATURAL not artificial.
Now, to address safety, risks and when it wears off: 
Safety and risks are two slightly different things. The material is VERY safe, allergic reaction is extraordinarily rare. I have never personally seen an allergic reaction, having used these materials on patients for years – AND having had it myself! However, I have heard of people on, again, rare occasions who have had an allergic reaction with swelling, redness and discomfort. So allergic reaction is possible, but again rare. Another potential safety concern is infection. If the gel becomes infected (this is something else I have never seen in my practice) it is a serious concern. This can be treated by using an enzyme to remove the material and treating with antibiotics. Now a word on RISKS – the overwhelming majority of people are happy with their lips following enhancement. However, occasionally someone may have a slight asymmetry. This can be a result of a preexisting asymmetry or because the material was place slightly differently in the lips. This can generally be corrected.
What happens when the filler "wears off"? It just goes back to the way it was before!
Who gets fillers? Lip enhancement seems to be popular primarily with young women, we have patients as young as 18 (youngest we treat) though the median age seems to be about 23 years old. Filler around the lips to correct lines, loss of volume and "parentheses" around the mouth seem to be more popular with women (and men!) from age 30 and up, this is usually in combination with Botox to reduce the wrinkles around the forehead and eyes.
If you have questions about any of this please feel free to call us: 828-627-2711 click on our homepage link: MountainRadiance.com and see our special page about Asheville Lip Enhancement.