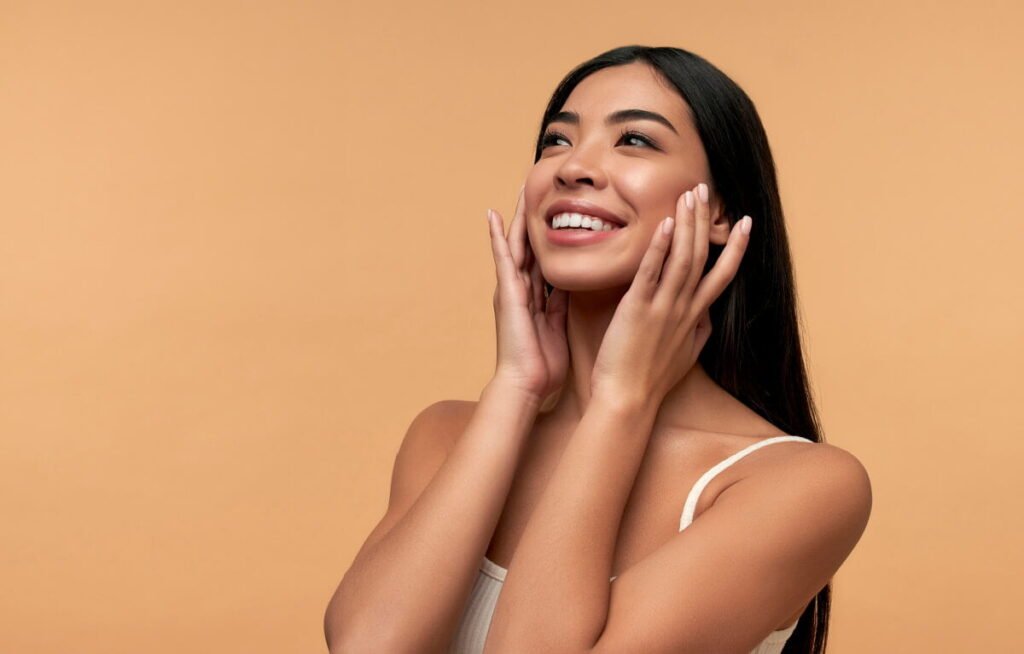 Which chemical peel is right for me?
Chemical peels have been around for years, improving both the tone and texture of the skin to support a glowing, smooth complexion. But there are many options, and the right chemical peel for you is not necessarily the one that worked for your BFF! Below, we're sharing the steps we take with our Asheville chemical peel patients to select the ideal formula for their skin.
1. Consider your goals for your skin
Want to smooth fine lines, diminish acne scarring, and/or get a glowing complexion? These are just a few of the things that a chemical peel can do. But certain chemical peels are better at combating melasma, for instance, while others are fine-tuned for fine lines! Clarify your skin goals with yourself and your aesthetician to ensure that, together, you are choosing the best formula to achieve the result you desire.
2. How quickly do you need to be camera-ready?
The active ingredients in different peels vary in concentrations—some are more superficial or "light," while other peels are medium-level or deep. Lighter peels have no visible peeling and give you improved skin almost instantly. Stronger peel formulas, on the other hand, lead to visibly flaking skin in the days following treatment, so you will need to plan around any events or special occasions to ensure you're completely healed in time.
Luckily, you will never be alone in choosing the correct formula for your skin. Our licensed aesthetician is here to talk you through your options. Here are the three incredible formulas—all created by the skincare line SkinMedica®—that we offer at our Asheville medical spa:
Illuminize Peel®—for mild skin imperfections, this superficial peel imparts a beautiful glow with the least amount of social downtime. You may have some redness for about 24 hours, but no visible "peel" factor.
Vitalize Peel®—for mild to moderate skin imperfections or uneven pigmentation, this medium-depth peel achieves excellent results, with the trade-off of some visible peeling or flaking skin that usually lasts 2-5 days.
Rejuvenize Peel™—for moderate to severe wrinkles and folds, or other more advanced pigmentation concerns, this peel is your best bet, with 2-5 days of peeling.
In addition to choosing a peel, we will give you a customized recommendation for how many repeated peels are likely required for you to see best results. Chemical peel results improve more and more with each exfoliation, and certain skin concerns are best treated with a number of consecutive peels (spaced 2-6 weeks apart).
3. Find a provider you can trust to give you gorgeous results
When you are looking for a medical spa, remember that you will be making an investment in your biggest asset: your skin! Be choosy, and don't settle for a provider that is unqualified or a bad fit. In addition to reading the medical spa's patient reviews, look for these critical pieces of evidence that your provider has the chomps to take care of you:
Credentials: Look for a licensed aesthetician working under the supervision of a physician. A chemical peel is a medical-grade procedure, and peels are customized for the right depth of penetration and to be safe for your skin type—this requires genuine expertise and specialized training in each formula offered.
Before and after photos: Before and after photos not only show that your provider has experience, but can show you the results that are possible with different chemical peels. Look for patients who have your same skin concerns, and talk with your provider about the treatment plan that worked for that patient in comparison to what they recommend for you.
4. Make sure your provider is experienced with your skin tone
While lighter skin tones can generally use most peels safely, if you have a darker skin tone (i.e. Fitzpatrick skin type V-VI) you need to steer clear of deeper peels at first to avoid a risk of hyperpigmentation. For your first chemical peels, we will use a superficial peel, such as the Illuminize or Vitalize Peel, to allow your skin to develop a tolerance before trying a more intense peel like Rejuvenize.
Simply ask your provider if they have experience treating your concerns on patients with a similar skin tone to yours. A skilled provider should be able to satisfactorily answer your questions and protect you from unwanted side effects.
Want to try a chemical peel?
Now for a limited time: Purchase a package of three chemical peel treatments and get 20% off,
plus a FREE aftercare kit + SkinMedica eye mask!
Let our Asheville medical spa team give your complexion a pick-me-up
Our aesthetic team is here to help you find the treatment that addresses your needs efficiently and effectively. At Mountain Radiance, we believe that looking your best helps you feel your best, and all of our treatments are carefully selected by owner physician Dr. Mark Chandler. To schedule your consultation with our aesthetician, call us at (828) 627-2711 or contact us online today.